About us
Founded in 1953 by José Ralda Mateu and Esther Simó Roda, Industrias Ralda is a family company specializing in the manufacture and commercialization of high-quality nutritional products for animal feed.
At Industrias Ralda we work with all kinds of raw material, from byproducts of carob, our star product, to rice byproducts, fodders, cereals and fruits.
We are producers and suppliers of chopped carob, carob flour, locust bean, broken rice, alfalfa, orange and apple pulp, paddy or husked rice, and other supplementary products for animal feed.
Our extensive experience in the animal feed sector enables us to work with the best local suppliers and producers obtaining products as a result that satisfy our customers thanks to their quality and purity.
Promoting and improving the crop of all our products is one of our priorities and, as such, we place particular emphasis on taking care of our estates and plantations, with trees grown on flat lands where they develop perfectly and produce fruit of the highest quality.
In the same way, the manufacture and distribution process at Industrias Ralda is particularly thorough. We manufacture our products with advanced machinery and technology, always ensuring sustainability and respect for the environment.
A team of highly-qualified profesionals check and verify each of the company's supplies for storage, manufacture and packaging at our facilities covering 3,600 m2 in Santa Bàrbara (Tarragona), and for dispatch in a secure and optimal way, enable safe handling protected from the risks of long journeys. Moreover, our products are exported throughout Europe, with our main customers being Belgium, Holland, Germany and Italy.
See Industrias Ralda International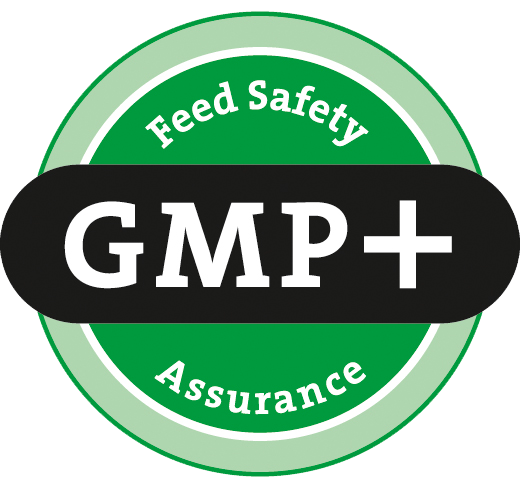 Investments in technology, machinery and innovation, as well as obtaining certifications related to quality (such as the GMP+ B2 for our carob byproducts), the environment and food safety have enabled us to become a leader in the carob and animal feed sector. In 2004, we were awarded our first GMP+ B2 certification, one of the first Spanish companies to do so and renew it year after year.
In addition, we belong to Empresas Innovadoras de la Garrofa (EIG – Innovative Carob Companies), an association that brings together different companies in the carob sector with the aim of promoting the product on the market, attaining the value it deserves through R&D.
Currently, at Industrias Ralda we are developing a project in which the carob is pre-cleaned before entering the mill in which it is chopped up. We also have our own experimental estate covering a hectare of carob plantation in Santa Bàrbara.